Calgary Facility

(HEAD OFFICE)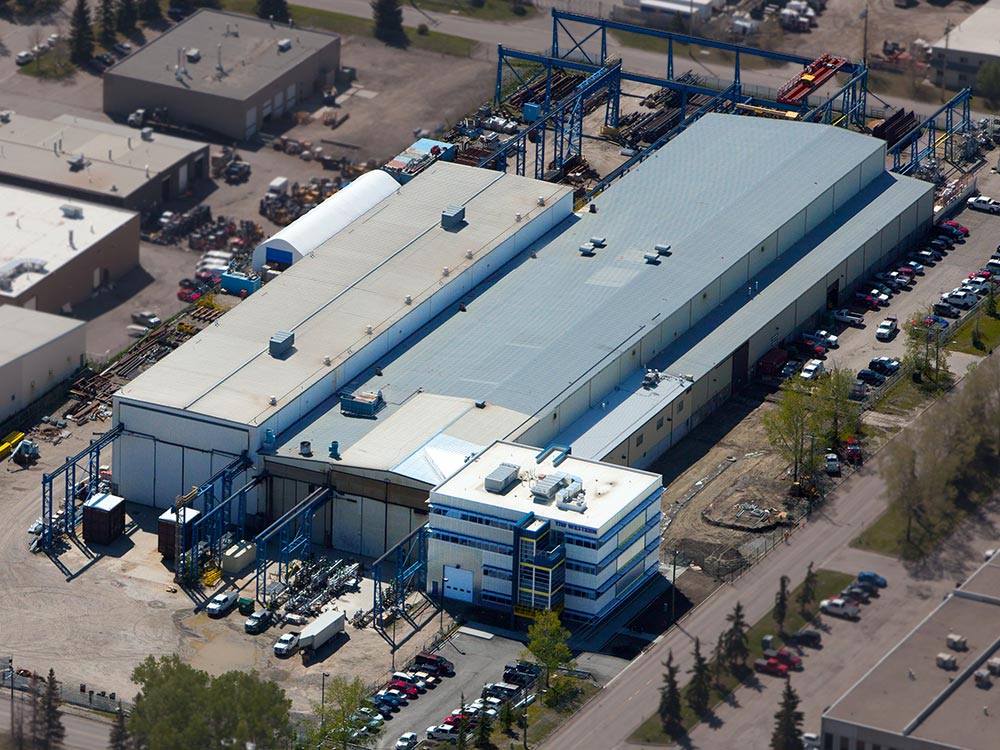 Our Calgary facility consists of 126,000 sq ft enclosed shop and 24,000 square foot office on an 8 acre site.
Fabrication of our equipment is carried out in either of our Calgary or Nisku facilities.
All Sales, Project Management, Design, Drafting, Purchasing and Accounting functions are performed from our Calgary office. Our complete product line of OTSG's and HRSG's are custom designed using a combination of proprietary in-house heat transfer design programs and purchased industry recognized software.
Since 1972, TIWW has been designing and manufacturing heat transfer equipment in Calgary; starting with Shell & Tube Heat Exchangers. In 1979, TIWW acquired the technology to design and fabricate Once-Through Steam Generators (OTSG).
In 1998, we became a licensee of Nooter/Eriksen to also design and fabricate Heat Recovery Steam Generators (HRSG) specifically for Enhanced Oil Recovery (EOR) applications.